Downloadable Book and Movie Lists
Many of you have requested simple lists with just the titles of our popular book and movie lists for men. Well, your wish is our command. We've made PDFs of them for your enjoyment and use:
Print them off and check off which books and movies you've consumed.
It was quite interesting to read through everyone's musings on men who demonstrated or disregarded the art of sprezzatura. We randomly selected two entries from those who left comments and the winners are……
Ed G. who selected Atticus Finch and
David who selected Robert E. Lee

If you weren't lucky enough to win, but are still interested in learning more about what it means to be a man, be sure to pick up a copy of the Compleat Gentleman.
Voting was open to members of the PhotoGroup and they selected Woody's photo as the winner. Here is his winning shot (which was taken by a camera phone!) along with the story he submitted with the photo: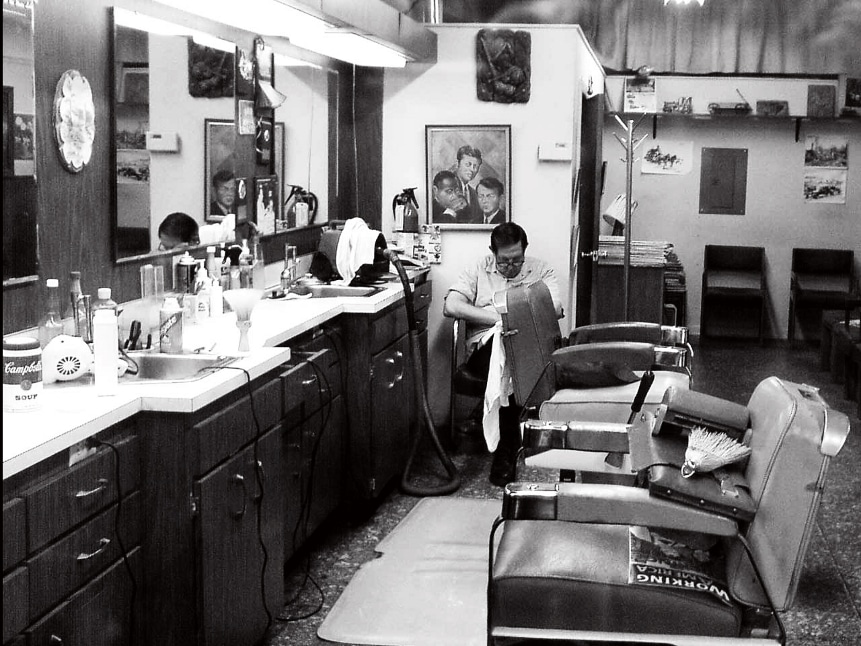 "I took this photo of my Father-in-Law taking a brief moment from his regularly busy work day, at his 90-year old barbershop, that has been handed down from father to son for three generations. This photo captures the reality of how hard he works on a daily basis for his family. He literally works to the point of exhaustion, and provides in a way that a father should. So Happy Father's Day Leonard."
Many thanks to Hawaiiabera for sponsoring the prize for this contest and to the huhman for all the tireless work he put into making the contest a great success.

Art of Manliness T-Shirts
This week we launched our new line of Art of Manliness t-shirts. Designed by Tankfarm Clothing, they're pretty awesome. Check out the designs and spread the Art of Manliness message around your hometown.
Around the Community This Week
When you're talking to people at your class reunion and measuring how you've done in life against your old classmates, what makes you feel like you've been a success? Tyler wants to know what defines a "successful man."
I posted about a must-read article from Time Magazine: "Is There Hope for the American Marriage?" Weigh in on what's plaguing the state of matrimony in this country.
Matthew wants to know, "Is swearing manly or unmanly?" When, if ever, is it okay to talk like a sailor?
JD is seeking advice on what to pack for a picnic with a lady.
Nick started a discussion about boat shoes. What kind do you wear and should you ever wear them with socks?
The Lumberjack posted some excellent excerpts from a dynamite book: The Power of Concentration by Theron Q. Dumont.
Joseph posted some good tips for making road trips go smoother.
In the Exercise Group, John started a great discussion about bodyweight exercises and workouts. Be sure to also check out a discussion they've been having about P90X.
As if he didn't have his hands full with the Philosopher's Group, the prolific Shaun has started a Men in the Kitchen Group. Drop in on the discussion he started about your favorite recipes. Of course he didn't neglect his Philosopher duties and posted some questions for that group as well:
What was it about the gladiators that brought people out in droves, and could it happen again today?
Should couples wait until after marriage before having sex? What about waiting until after marriage to have babies?
Last updated: May 1, 2012