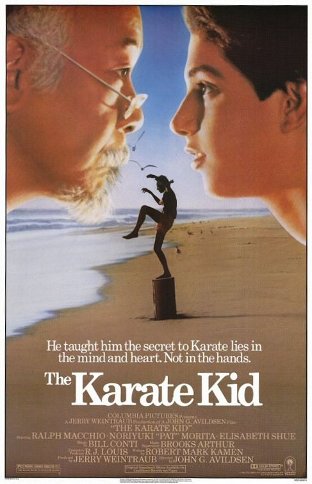 I am hard pressed to think of a saying with more philosophical depth and insight than "Wax on, Wax off." It's too bad that doing chores doesn't really teach karate. I would be a grand master by now – but that's beside the point. Daniel-san and Mr. Miyagi create one of the most memorable underdog stories as they take on the Kobra Kai at the All-Valley Karate Tournament. Plus, Daniel-san gets a car and the girl, Alli with an I. Will Smith's ten year old son is slated to star in a remake of the Karate Kid, constituting the greatest sacrilege in film history.
Best line: "Wax on, wax off."
The things a man will do at the insistence of a woman. Poor Charlie Allnut (Humphrey Bogart) gets suckered into going after a German gunboat by the feisty Rose Sayer. When her brother is killed by the invading Germans in East Africa, she recruits Charlie, the captain of the African Queen, to take down the offenders. I guess Katherine Hepburn can be pretty persuasive because despite the craziness and certain death that awaits them, Charlie gives in. It works out pretty well for him because they get married and he gets to blow up the bad guys.
Best line: "Well, yeah, but I never tried shooting myself in the head neither."

A classic caper movie set in 1936 Chicago. Two Chicago con artists (Newman and Redford) set out to avenge the murder of a mutual friend, only to find themselves in a high-stakes game against the master of all cheating mobsters (Robert Shaw). The dialogue Between Newman and Redford is fresh and entertaining. Art of Manliness readers may appreciate the format of the film. The movie's sections are divided by old-fashioned title cards with lettering and illustrations rendered in a style reminiscent of the Saturday Evening Post. The Sting also breathed new life in to "The Entertainer," a piano rag written by Scott Joplin.
Best line: "Sorry I'm late. I was taking a crap."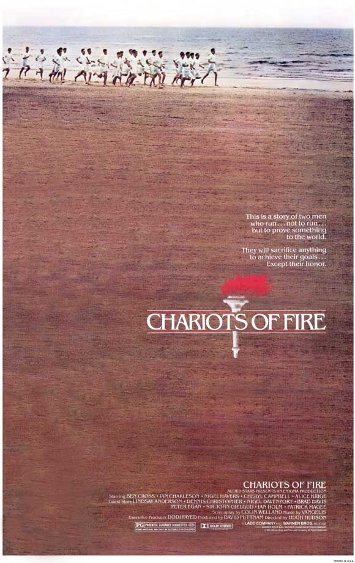 How much do you believe in yourself? And maybe more importantly, what are you willing to do to stand up for what you believe? Two men from the British track team vie for Olympic glory in 1924. Both run the 100 meters and both have extremely different reasons for running. One must overcome prejudice and Anti-Semitism, the other risks everything to stay true to his God.
Best line: "Then where does the power come from, to see the race to its end? From within."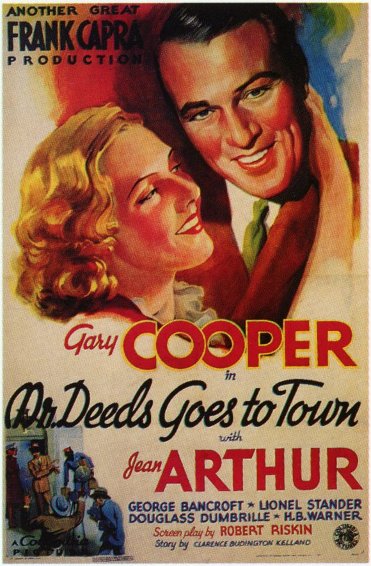 If you inherit a bunch of money, and you want to be charitable and buy poor people farms so that they can work and provide for themselves, and your financial advisor calls you crazy, and they end up putting you on trial to judge your sanity – what do you do? Start punching people in the face, that's what.
Best line: "People here are funny. They work so hard at living they forget how to live."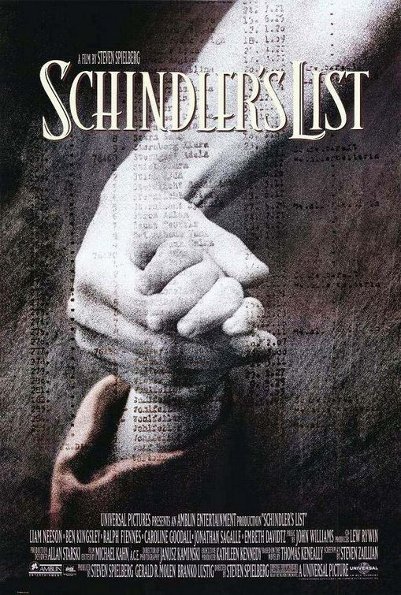 One man's eyes are opened to the brutality of the surroundings he once embraced. Though far from a perfect man, Oskar Schindler did all he could to preserve the lives of Jewish workers as the "Final Solution" threatened them all with extinction. Risking his life and using his personal wealth, he was able to save the lives of close to 1,100 people. Moving, brutal, and beautiful; it's hard to watch but must be. A masterpiece.
Best line: "It's Hebrew, it's from the Talmud. It says, "Whoever saves one life, saves the world entire."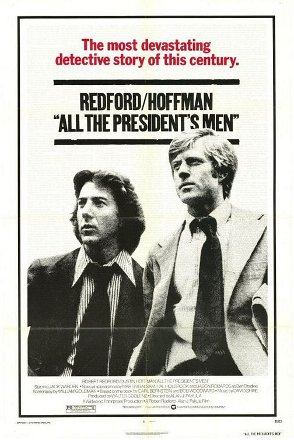 With newspapers fighting to survive, it's great to watch a film about how essential good journalism really is. The film follows Woodward and Bernstein as they shed light on the break in at the Watergate Hotel and a trail of illegal activity that led to the White House. Talk about some gutsy reporters. Watchdogs, indeed. This movie has all the trimmings of the finest mystery thrillers – but it actually happened. I bet this movie makes Nixon wish he would have changed that whole "freedom of the press" business while he was in office.
Best line: "Listen… I'm tired of your chickens**t games! I don't want hints… I need to know what you know."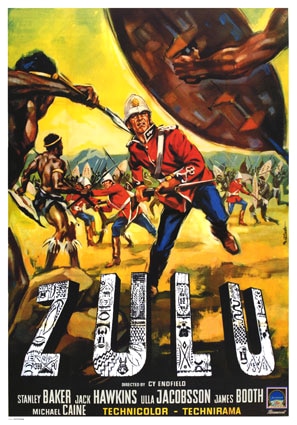 The Victoria Cross is awarded to any person under military command for "most conspicuous bravery, or some daring or pre-eminent act of valour or self-sacrifice." It is the highest military decoration awarded by the British military, and the battle at Rourkes Drift saw eleven awarded – the most in a single engagement.
140 British soldiers guarding a supply dump faced an overwhelming Zulu army of 4,000. They defended themselves and nearly a third of their men that were sick in the infirmary from the onslaught. The movie is ominous as the stage is set for the battle and urgency takes over as the battle ensues. Although the movie takes liberties with the elements of the true battle, little is diminished in its inspiring effect.
Best line: "A prayer's as good as bayonet on a day like this."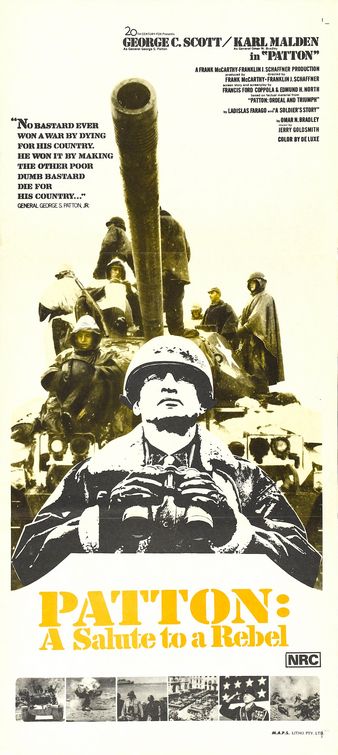 What do you get when you cross a crazy man with a military genius? George S. Patton. Old Blood and Guts. Patton was an American tank commander who was a main factor in the Allies victories in North Africa and Italy during WWII. Patton isn't so much about WWII than it is about this larger than life man. Even if you haven't seen this film, you've probably seen the famous speech scene in front of the American flag at the beginning of the movie.
Best line: "Now I want you to remember that no bastard ever won a war by dying for his country. He won it by making the other poor dumb bastard die for his country."
It seems we hear about guerrilla warfare in the desert almost every day in the news. Maybe we should take some cues from our good buddy Larry of Arabia and turn this war around. The film follows T.E. Lawrence, an officer in the British army during WWI, as he rallies the Arab people in fighting the British enemies. Lawrence overcomes crazy odds and impresses the locals with his tenacity and skill.
Best line: "The trick, William Potter, is not minding that it hurts."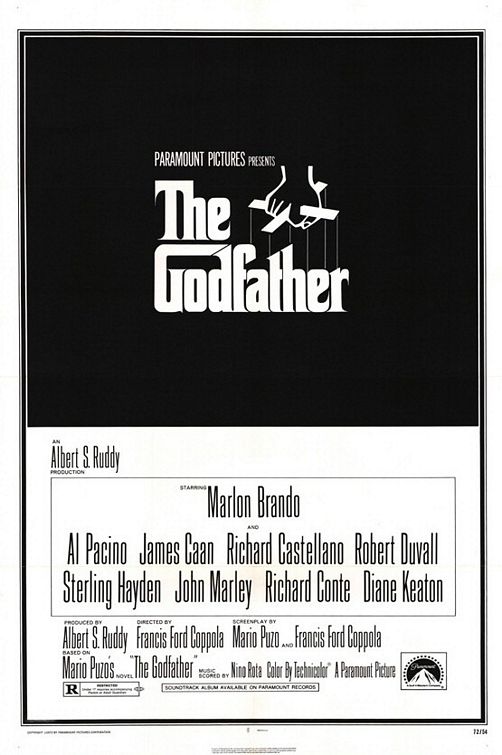 The Godfather is more than just a shoot em up mobster movie. It's a cinematic masterpiece that touches on themes that are universal to the human condition: family, honor, the choice between good and evil, and revenge just to name a few. We get a first hand look at the inner-conflict that Michael Corleone (Al Pacino) faces as he chooses between leading a normal life or taking part in the family business.
Best line: "I'm gonna make him an offer he can't refuse." And a hundred others.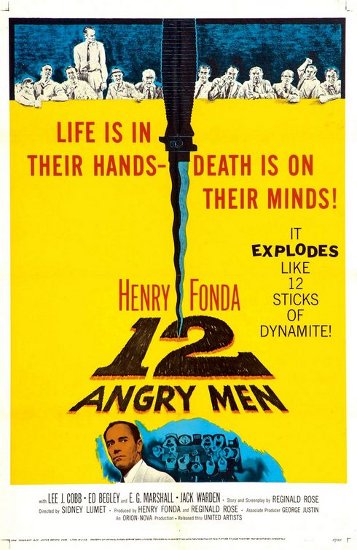 A young disadvantaged boy is charged with murder, and the case against him seems overwhelming. While all the jurors are ready to convict the kid so they can get back to their lives, one man stands up for justice and gives the kid the fair trial that he deserves. Despite the social pressure to put in a guilty vote, juror #8 slowly persuades his fellow jurors that not enough evidence exists to convict the defendant.
Best line: "We may be trying to let a guilty man go free, I don't know. Nobody really can. But we have a reasonable doubt, and that's something that's very valuable in our system. No jury can declare a man guilty unless it's SURE."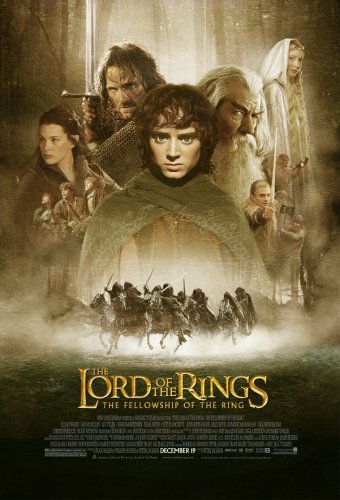 Sure, most of the characters are mythological creatures like hobbits and dwarfs, but that doesn't mean we can't gleam some lessons on manliness from them. In this action-packed and beautifully filmed trilogy we see examples of loyalty, duty, and bravery displayed by the characters. And the story's main protagonist, Frodo Baggins, teaches us that we often don't choose our calling in life, it chooses us. And when it does, give it all you got. The story is so good you can't help but watch all three back to back in a 9 hour mega marathon.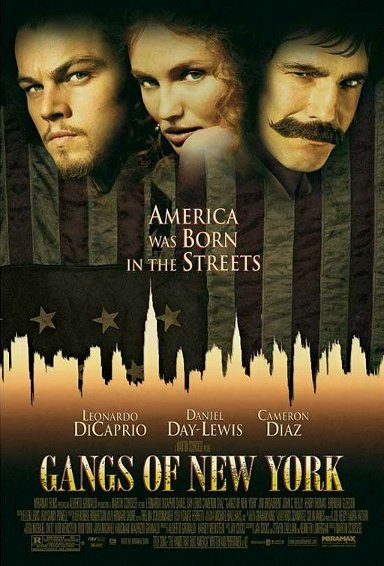 Gangs of New York takes viewers back to the mean streets of 19th century New York City. It was time when waves of Irish immigrants poured into New York City every day and the city was rife with political corruption. Irish American Amsterdam Vallon (Leonardo Di Carprio) returns to his old New York neighborhood to avenge the death of his father at the hands of the murderous, knife wielding nativist, Bill the Butcher (Daniel Day Lewis). The costume design and art direction in this film are amazing and Daniel Day Lewis does an impeccable job in creating one of the most interesting, evil, and strangely sympathetic characters in all of movie history. He totally got robbed of the Best Actor Oscar.
Best line: "Thank God. I die a true American."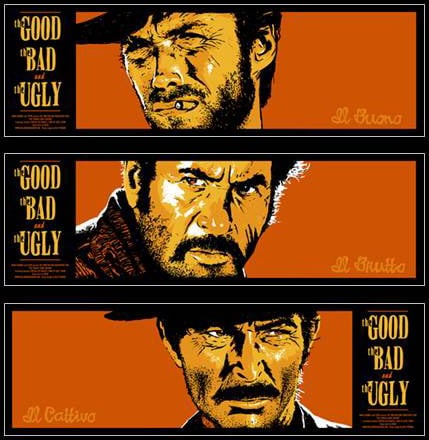 The Good, the Bad, and the Ugly is the last in Sergio Leone's trilogy of "spaghetti westerns." Despite being the last, it has come to stand on its own. Even if you haven't seen the film, you probably know something about it. Most likely you've heard the iconic theme song with it's spooky "wha wha wha" shouts. And you've probably seen images and scenes of Clint Eastwood wearing a poncho and smoking a cigar. The film follows three cowboys during the Civil War who try to double cross each other in search of Confederate gold. There's not much of a deep message in this film. It's just a lot of fun to watch.
Best line: "When you have to shoot, shoot. Don't talk."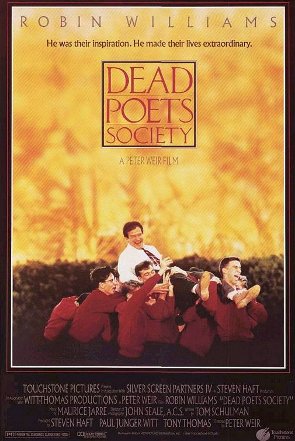 To live deliberately. This idea is central to the awakening of a group of young preparatory school students inspired by their new English teacher. Robin Williams plays the role of John Keating, the brazen new teacher at a conservative all boys private school. He inspires them to view the world differently and suck the marrow out of their lives. The boys take on their teenage world armed with new perspectives and courage to live their lives with purpose. Sadly, their tightly controlled lives clash and their new insight is challenged. The movie is heartbreakingly inspiring and truly encourages one to seize the day, despite the overwhelming opposition.
Best line: "Carpe diem, seize the day boys, make your lives extraordinary."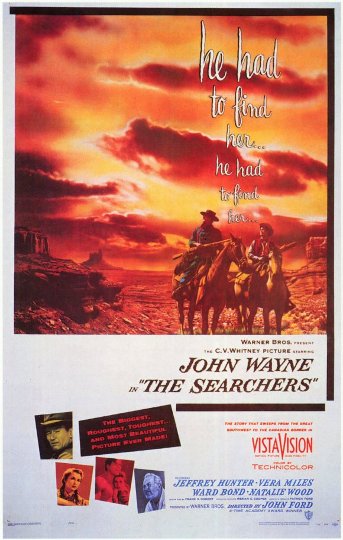 Directed by the legendary John Ford, John Wayne gives his most intense acting performance of his career as the dark and vengeful Ethan Edwards, who vows to kill the Comanche raiders that murdered his beloved sister-in-law, brother, and took captive two of their daughters. Wayne does a fantastic job in embodying a conflicted, complex man whose racism and desire for revenge sets up a situation far more morally ambiguous than Cowboys vs. Indians.
Best line: "That'll be the day."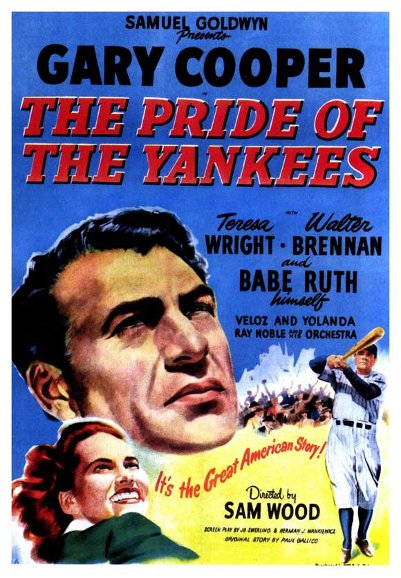 The Iron Horse's talent and tenacity made him a legend. His courage in the face of a debilitating disease made him a hero. Lou Gehrig was one of the classiest baseball players America has ever had and who better to play him than Gary Cooper. If you're not tearing up at the famous "Luckiest man" speech, you my friend, have no soul.
Best line: "Today, I consider myself the luckiest man on the face of the earth."
Hailed as the greatest war movie ever made, Saving Private Ryan immerses the viewer in the horrors of the Allied invasion of Europe. While the battle scenes are great, the story and the underlying question it poses are even better. Tom Hanks plays an army captain who leads a small squadron to find and send home a soldier who lost all three of his brothers in war. Why risk the lives of several men, just to save one? That's the question that we're left asking ourselves during the movie. The answer? It's just the decent thing to do. The end scene will leave you crying like a baby and with a new found respect for the brave men who sacrificed everything for our freedoms.
Best line: "James, earn this… earn it."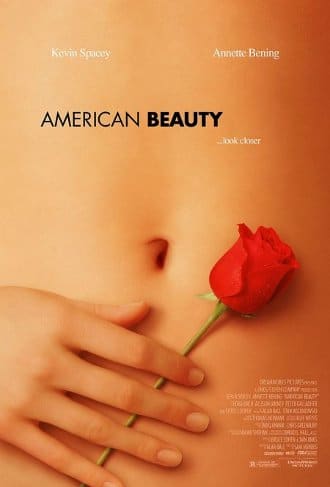 Meet Lester Burnham; a man who feels like he's completely dead inside. His wife and daughter despise him and don't show him any respect. His big corporate job and the demands of modern life have emasculated him. But Lester starts waking up from his emotional comma after he meets his daughter's good looking friend. Sadly, Lester's awakening leads him down a path of immaturity that results in tragic consequences for him and his family. American Beauty is a beautifully filmed movie that sheds light on the dark side of the American Dream. We learn from the messed up characters in this movie that happiness can't be bought and that the suburbs can kill your manhood if you let it. It's the Death of a Salesman for the 1990s.
Best line: "Both my wife and daughter think I'm this gigantic loser and they're right, I have lost something. I'm not exactly sure what it is but I know I didn't always feel this… sedated. But you know what? It's never too late to get it back."