As many of you read this, I'll be in a classroom taking the first of four law school finals. Law school finals aren't much fun.  They're three to four hour ordeals where you pretty much type or write non-stop for the entire time. You leave thinking you did alright, then in the middle of the night you'll wake up panicked because you think you forgot to discuss an issue. My last final is December 15th. The upside of all this is after this set of finals, I'll only have one semester of law school left.
Let's look at some links:
Master List of of Holiday Online Order Deadlines for Last Minute Shoppers. (@ gizmodo) Many of you probably do your Christmas shopping online. Some of you are probably big time Christmas shopping procrastinators. Well, if you're a man who does his Christmas shopping online and is a big time procrastinator, then Gizmodo has you covered. This list shows you the deadlines you have to order from most online stores so you can get your gifts before the 25th. Check it out.
Seven Good Lessons from the Great Depression (@ dumb little man) The economic downturn has everyone worried. Here are some lessons from our grandparents on how to handle an economic crisis.
Wondermark This site is awesome. They take 19th Century engraving images and turn them into greeting cards or comic strips. Of interest to Art of Manliness readers will be their Beards of Our Forefathers book and their manly holiday pins.
Circa History Very cool history site.  It has fantastic articles and the site itself is awesome looking. The goal of the site is to "remind citizens that history is instructive." Check it out and get your learning on. (It's a bit on the conservative side and they do discuss faith, so if that's not your thing then don't check it out)
Art of Manliness Man of the Year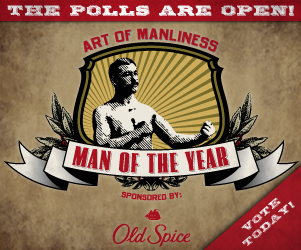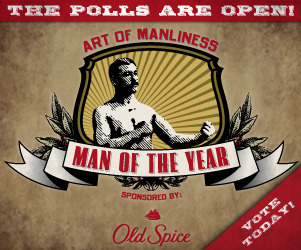 Only one week left to vote for the Art of Manliness Man of the Year. If you haven't already, make sure you do. Read the candidate's bios and make your pick. The decision will be tough because they're all such worthy candidates.
Become an Evangelist of Manliness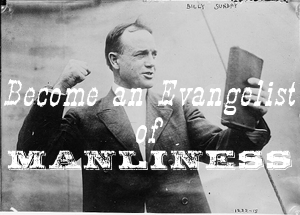 The world needs more manliness. Help spread the good word of manliness today by becoming an ordained evangelist of manliness.
Last updated: October 21, 2010