Some of you may have noticed a box in the sidebar that has a bunch of books rotating in it. Those are books that I've handpicked for the Art of Manliness Bookstore. You'll find books about men and for men. In addition to books, I've also included some manly accoutrements like classic shave gear and pocketknives. With the Christmas season fast approaching, the Art of Manliness Bookstore is a great place to get some manly gift ideas. If you have any more ideas for books or items that should belong in the Art of Manliness Book Store, please send us an email with our contact form.
Now for some links:
How to Clean Stuff Cleaning isn't just for women. One of Franklin's manly virtues was cleanliness. Find out how to clean just about darn near everything at this site.
Taking Dramatic Change One Day at a Time (@ the simple dollar) Are you trying to make some changes in your life? Want to shift your life out of neutral? Trent from The Simple Dollar offers some great advice on how to do it.
How to Be Romantic Without Looking Cheesy (@ womopo) Solid advice on how to woo your lady without being sappy about it. Best advice: surprise her.
A Real Man Always Has Cash (@ primer magazine) I'm a big fan of cash. It's Kate's and I's preferred way to budget our money. We set a budget for food and other necessities for the month and withdraw that amount. When we run out of cash, we're done spending. Actually seeing tangible money makes us more aware of how much we're spending.
Movember Update From Shaun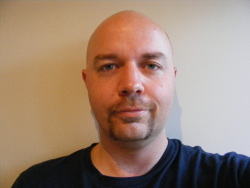 Art of Manliness reader Shaun Daws is growing a mustache and raising money for Movember. All the proceeds will go to research to help battle prostate cancer. Looks like his stache is coming in nicely.
If you'd like to donate to Movember under Shaun's name, go to his mospace.
Become an Evangelist of Manliness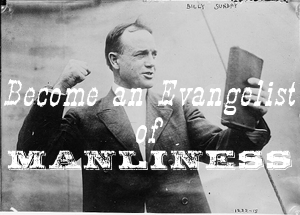 Help spread the good word of manliness. Become an evangelist of manliness.
Last updated: October 21, 2010