As most of you know, we released the Man Cookbook this week. Unfortunately, we had some serious problems with broken links.  We fixed the problem and learned what not to do on our next ebook release. While we fixed the link for email subscribers and most rss subscribers, some of you are still having trouble downloading the book. If you're one of these people, please contact me so I can send you the correct link.
Let's look at some links.
Why Don't Guys Grow up? (@ husbands and dads) Husbands and Dads Blog interview Michael Kimmel, author of the new book Guyland on why men today don't want to grow up.
Vanquish Depression Like the Man You Are (@ primer magazine) Tired of being depressed? Check out this article from Primer Magazine on how you can beat depression.
The Effects of Unemployment on Men and Their Manliness (@ return to manliness) Kevin at Return to Manliness shares his experience with being unemployed and its effect on him.
100 Skills Every Man Should Know (@ popular mechanics) Do you know how to drive a stick? Tie a bowline? Fell a tree? No? Check out Popular Mechanics to brush up on your man skills. Hat tip to Robert Walker and Shaun Dawes for sharing the link.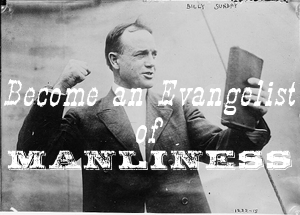 Last updated: March 17, 2017