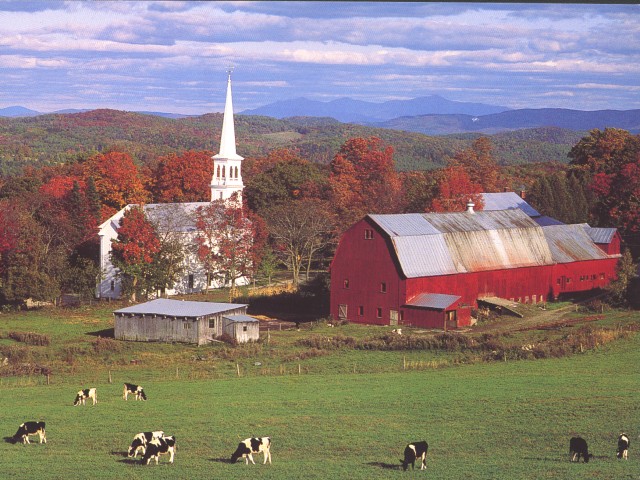 Kate and I are leaving for a week long vacation in Vermont on Monday. We're pretty excited about it. However, the fact that it's going to rain everyday has sort of put a hamper on our plans. It'll still be nice to get away from the suburban sprawl of Tulsa and refresh our minds and bodies in the beautiful green mountains of Vermont. We also need a break from the blog and technology in general. We don't plan on getting on a computer the entire time we're there. Never fear, though. We've got posts set up for next week, so you won't even know we're gone.
Now for some links.
One Pot Roast, A Weak of Cheap Meals (@ wisebread) I love me some pot roast. A cut of beef is relatively cheap and it's easy to prepare. Wisebread offers some recipe ideas for your roat leftovers.
How To Take Critcisim Like Donald Trump (@ lifehack) If you want to be successful, you have to learn how to take criticism. Who better to learn how to do so than from the Donald. This guy is always in the crosshairs of the media. But does he let it get to him and wallow in self pitty? No and that's why he has more money than you. As bloggers, Kate and I put ourselves out there to be criticized. While we appreciate constructive criticisim, most of the criticism we receive is from a bunch of blowhards who say we suck and then never offer any suggestions on how to improve. These people must be ignored.
Underground Wellness Video: Real Food and Cholesterol (@ modern forger) Interesting videos about the negative hype on cholesterol. Dietitians can be incredibly dumb. They're always spouting off crap that's supposedly not good for you. The smear campaign against cholesterol is an example.
7 Proverbs For Skilled Living (@ schaefer's blog) Cameron Schaefer wrote a great post taking the timeless advice of Proverbs from the Bible and showing some practical application. Great stuff.