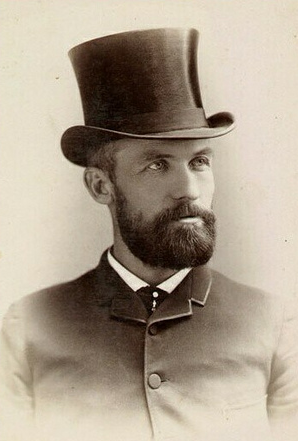 Welcome to the 14th edition of The Manival- the weekly blog carnival for men. Each week, a different man blogger hosts the carnival. Each carnival features articles about how men can be better husbands, fathers, and, well, men.
Let's get started with this week's submissions. There were some really enjoyable reads among the entries.
Editor's Picks
Rickey Henderson waxes poetic about his year of beard-ful glory and eloquently mourns the passing of his manly facial hair. His ode to his fallen beard, Farewell, Whiskers of Glory, is posted at Riding with Rickey.
Discovering Dad presents a guest post about what it is like to be a First Time Dad Over 40. I really liked how the author made a mp3 journal recording each day while his wife was pregnant. He's going to burn these musings onto a CD and keep them stored them away for his son to listen to someday. Cool idea.
In 7 Proverbs for Skilled Living, Cameron Schaefer, author of Schaefer's Blog and regualr AoM contributer, shares how the ancient Proverbs offer valuable insights into our modern lives. You don't have to be religious to appreciate the advice found in these pearls of wisdom.
Career and Money
Totally Consumed offers some advice on how to be a calm, cool, and collected leader in the face of stress in The Stress of Leadership posted at Totally Consumed.
You already dream of telecommuting, now Derek makes it seem even more enticing by showing how you can Save Over $175,000 Working From Home. Posted at The Man Page.
Corey Allan helps you get your finances in order in The Lazy Marriage's Budget posted at The Simple Marriage Project.
Dressing and Grooming
Dr. Awesome presents a comprehensive answer to whether real men can sport long, luxurious manes. In Long Hair, the good doctor goes into the history of long man hair and when it is and is not acceptable. Posted at To Every Man A Manswer.
Barry Wright, III presents Getting the Most Value Out of Tee Shirts posted at fashionablemathematician – fashion.
Family and Relationships
At A Good Husband Cory Huff challenges men to start taking part in a new tradition: Monday Morning Amour. Each Monday, commit to doing something romantic for your lady and leave a comment about it on the blog. Making it public will ensure accountability.
Summer has turned a corner and "Back to School" ads are already here. Don't miss out on the chance to spend some quality time with your kids. Dad of Divas presents Top 10 Summer Activities for Dad and Kids at Discovering Dad.
John Stewart presents A Balm in Gilead, Part 2: Wife posted at The Night Writer.
Health and Sports
Chris at Martial Development explains why Karate fighters and other would-be ninjas should never utter the phrase, "I don't want to fight you" in The Worst Karate Move I Ever Learned (and How to Fix It).
Israel Lagares presents The Best Foods For Men posted at Fat Man Unleashed.
Manly Entertainment
Dustin Boston presents The Top 5 Manliest Vehicles Around – Which One Would You Want? posted at dBlogIt. Those are some manly, good-looking cars, but with gas prices like they are, the manliest car of all just might be a Honda Civic.
James Hills presents Planning Perfect Mancations posted at Man Tripping – Guys Weekends and Mancations.
Manly Theory
Kevin presents Mad Men TV Show: The Irony Of Manliness From Yesteryear posted at Return To Manliness.
Over at Stormbringer's Thunder, Storm's post, Is This Manly?, is about the Art of Manliness' "Is it Manly" series. Storm wants to know what AoM means when they ask if something is manly or not. Really, the purpose of the survey question is to make it as open-ended as possible. Commenters are free to define "manliness" in their own way. I personally envision it to mean, is this item or activity befitting of a grown man. Storm believes that the opposite of manly is effeminate. This is not necessarily the case, although it could be. But the opposite of "manly" could just as well be "boyish." Thus, to say video games are not manly is not to say they are effeminate, but instead to say they are childish.
That's all folks! If you'd like to participate in next week's Manival, please submit your submission using this form.
Last updated: April 17, 2017